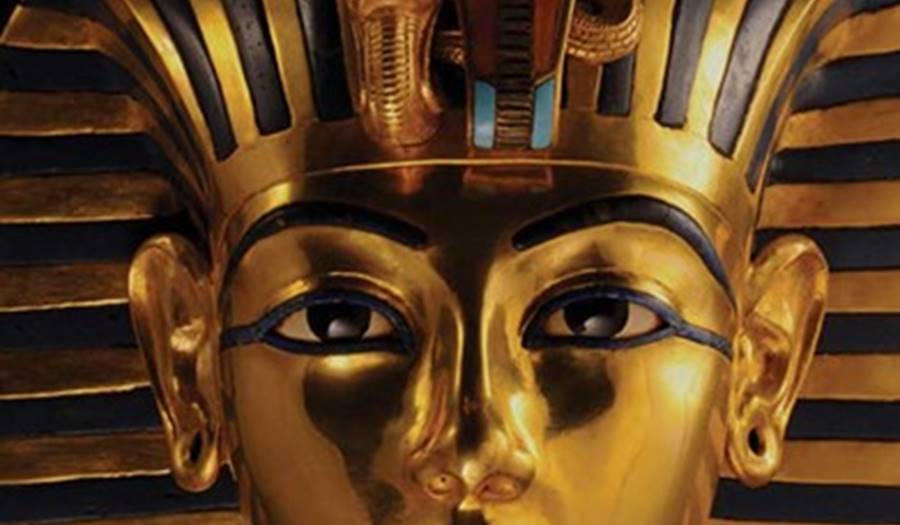 Experience King Tut and a Revolutionary Night in Boston
8/2/2022
August 2, 2022. Beyond King Tut: The Immersive Experience is a groundbreaking exhibition from National Geographic that's having its world premiere at SoWa Power Station in Boston. Running through October 2, 2022, Beyond King Tut unlocks the 3,300 year old story of King Tut in an immersive show experience in nine galleries. Think of it as time-travel back 3,000 years ago, to the 18th dynasty when King Tut ruled and gods like Ra and Anubis were worshiped by all.
The Revolution Hotel is fortunate to be the hotel located closest to the exhibition. It's less than a 10-minute stroll from the property to this amazing experience that brings ancient Egyptian history to life.
Anyone inspired to learn even more about the world of Ancient Egypt can head for the nearby Museum of Fine Arts in the Fenway neighborhood, which has one of the most extensive collections of Egyptian antiquities in the world.
To welcome visitors to Boston to this landmark event, The Revolution Hotel has unveiled its Experience King Tut package, a groundbreaking immersive exhibition paired with one-of-a-kind accommodations located just minutes away.  
Experience King Tut
One Night Stay at The Revolution Hotel
Two Adult Tickets to Beyond King Tut The Immersive Experience
Two Pastries and Coffees from Kohi Coffee
Based on double occupancy
Subject to Availability. Blackout Dates Apply
Rate excludes tax and gratuity
Available for Stays through October 2022
More details at The Revolution Hotel
The Revolution Hotel is a 177-room boutique hotel has redefined the concept of a stylish yet remarkably affordable lodging option in the heart of the city. The visionary, art-filled property opened in 2018 and is a celebration of all-things Boston with a focus on providing value and convenience. It hosts Kohi Coffee Co., a walk-up coffee shop that originated in Provincetown, MA, as well as Cósmica, a Cal-Mex restaurant that serves dinner and weekend brunch. For business travelers and those combining work and pleasure, the hotel provides a unique communal co-working space playfully named Conspire, and an intimate conference room for six dubbed The Think Tank. The Revolution offers a 24-hour fitness center and free Wi-Fi throughout the hotel. Dogs are welcome for a $25 fee per stay.
The Revolution Hotel
40 Berkeley Street
Boston, MA 02116
617-848-9200
The Revolution Hotel is located in Boston's vibrant South End, walking distance to the Back Bay, and close to public transportation. It is redefining the hotel concept in Boston with smartly designed yet very affordable lodging aimed at cost-conscious travelers, families and small groups, from Revolution Loft Suites to Triples, Quads and Bath In-Room and Bath Down-The-Hall options. The hotel was given the Honor Award in the 2021 Hospitality Design Awards by the Boston Society for Architecture (BSA). The Revolution Hotel is owned by the Mount Vernon Company and operated by Olympia Hotel Management. therevolutionhotel.com
Photos available upon request.
Press Contact:
Gayle Conran
Conran PR
212-447-1010